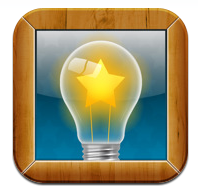 Designed for the iPad from the ground up. Enjoy a daily dose of interesting facts and quotes set on backdrop of beautiful pictures.
Mark Twain, Abraham Lincoln, Marianne Williamson, Mohammed Ali, Mahatma Gandhi, Geroge Bernard Shaw, Ingrid Bergman, Nelson Mandela, Lao Tzu, Aristotle, Benjamin Franklin, Maya Angelou and many more are all here.
Thousands of quotes and facts to surprise, amuse, inspire and share that little bit of wisdom.
FEATURES:
- Show and hide facts and quotes automatically or touch anywhere to see a fact/quote.
- Favorite any information you like by tapping the star.
- Cool Facts
- Inspirational and interesting quotes
- Organized favorites browser
UPCOMING FEATURES:
- Share via Email, Facebook and Twitter
- More Facts and quotes

Download Inspiration HD for iPad now...