Deep Stuff - Facts and Quotes Pro
- Developed for TickleSpace Inc.
Get your a daily dose of interesting facts, quotes, famous birthdays and historical events.

FEATURES:
- Share via Email, Facebook and Twitter
- Favorite any information you like by tapping the star.
- Famous birthdays
- On-This-Day-In-History
- Cool Facts
- Inspirational and interesting quotes
- Organized favorites browser

UPCOMING FEATURES:
- More Facts, birthdays, events and quotes
- Daily Pictures (awaiting Flickr api keys)




Download Deep Stuff - Brain Food now...while it's free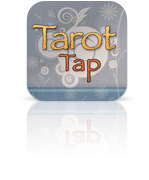 TarotTap
- Developed for TickleSpace Inc.
TarotTap provides both the beginners and experts to play with tarot cards, for personal insights and fun.
TarotTap's Free Layout takes full advantage of your iPhone/iTouch's multi-touch features letting you play with the cards like you would in real life. Cards can be dragged, rotated and positioned to create your own layouts. Double tapping a card provides you its meaning.

OTHER FEATURES:
- 2 Basic layouts for quick readings: Past Present Future, and Celtic Cross
- 78 card Rider-Waite-Smith deck with meanings
- provides upright and reversed meanings for each card
- Fully saves state to allow you to continue your readings.

Tarot is for entertainment only.



Download TarotTap now


---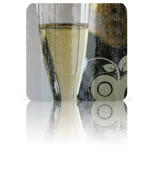 Champagne Glass
- Developed for TickleSpace Inc.
iPhone can now fart and make lots of silly noises.

Let's put some 'class' back into the iPhone by turning it into a fancy Champagne Glass!
It is loads of fun for any special occasion.

Features:
- Tap the virtual glass to hear High quality crystal clink!
- Toast with your iphone (tap iphone against a glass to hear crystal clink).


Enjoy.




Download Champagne Glass now


---
More coming soon...